Happy New Year 2022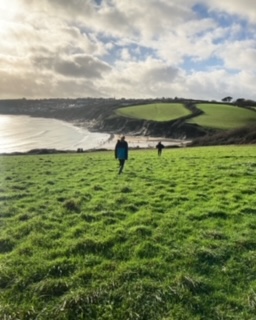 Welcome 2022! Over this last year we have all had to adapt, support and stay calm in continuing challenging times, and hope the coming year will be an easier one.
We are grateful to our staff for their resilience, kindness and fabulous team work, ensuring we have been able to continue looking after our community of customers. Also to you all, for your support, friendship and understanding.
If these times have taught us anything, it is to take pleasure in the small and simple things; enjoying blustery walks on the beautiful coast we are so lucky to live near, cooking delicious meals, using local and seasonal produce, and most importantly, appreciating the time we spend with our family and friends and not forgetting our dear furry friends who have really enjoyed having us around more!
Who knows what 2022 will bring, but hopefully we will all continue to keep some of these healthy changes to our lives and enjoy what's around us, such as our family, friends, good food and the coast.
Best wishes to you all, take care and here's to a happy and healthy 2022.
Emma, Simon and the Team at Baileys